Experiments (with tag Art - show all)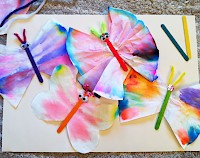 Snazzy butterflies and the colourful chemistry of inks, brilliant!
Did you know that most inks are not made of one but many colours? In this experiment we blend art with science and make a batch of pretty flutterbies!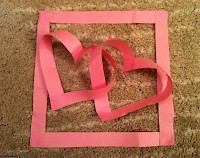 Make sweet interlocking paper hearts from Möbius strips!
Advanced activity. By cutting, gluing and cutting some more we're going to make a pair of pretty Valentine's interlocking hearts!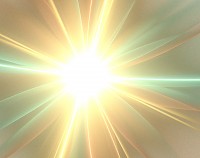 Beautiful art for a beautiful sunny day - just add sunlight!
Did you know that you can use bright light to turn a piece of paper into wonderful art you can keep? In this simple and arty experiment we use the power of the sun to make sun prints!