About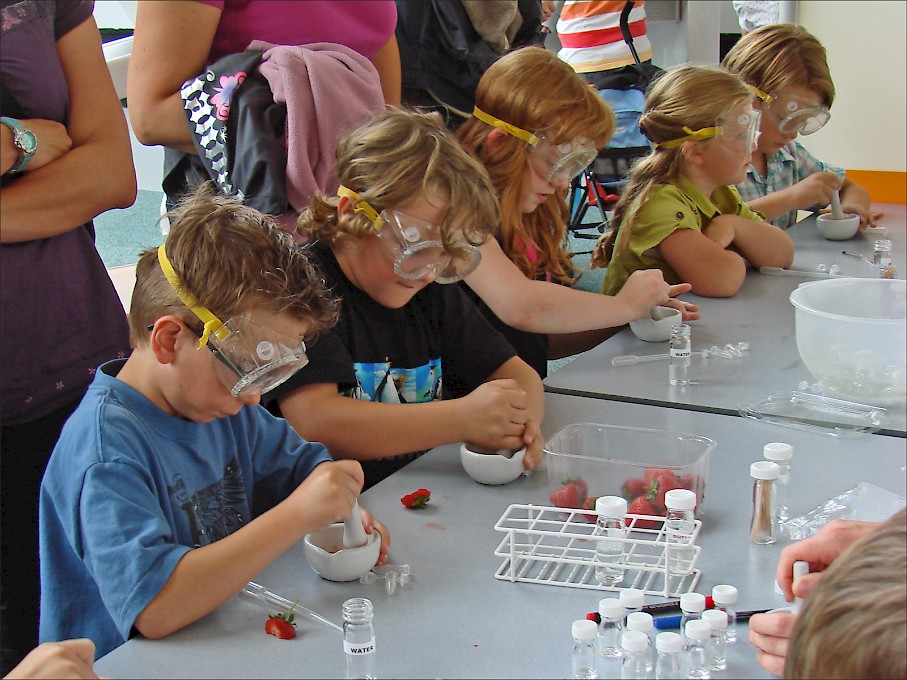 About the Club
So what is this club? This is Small Science Club, a public exchange of experiment ideas that parents and carers can perform with their kiddywinks - or for their own amusement - at home. Nothing dangerous*, nothing complex - just good old-fashioned curiousity-driven science fun!
Small Science Club has an open Facebook group - come and join us - we'd love to hear about your experiment results, see your pictures, and discover more hands-on science ideas with you!
Who runs the Club and writes up the experiments? We're just a merry band of scientists and parents who love the idea of giving kids of all ages hands-on, grassroots experience.
What's so special about the Club? Small Science Club is where people who love science come because this is all about actually carrying out experiments. We believe in having fun and getting messy and mucky and sometimes downright dirty. We can't think of a better way of appreciating the wonders of the universe than really taking part in understanding how it ticks.
*See safety advice below.
Safety first!
Some experiments are whizzy, whooshy or bangy, so always make sure you and your child wear eye protection and sensible clothing.
Stay near a source of clean, running water in case of accidental spills and splashes.
Don't leave your child unattended (preferably have at least two adults around).
Don't perform an experiment until you've read the full instructions and fully understand them.
Don't substitute items or equipment with other items that may be more dangerous.
Every child is different; be aware of and demonstrate only up to your child's understanding and abilities.
Finally, we are not responsible for your child's safety, nor the efficacy or safety of anything posted on this website or the Facebook group. If it doesn't seem safe, don't do it.
Further info
Authors

Find out about the merry little band of scientists and parents who run the Club.

Press Enquiries

Press pack, enquiries and clippings.